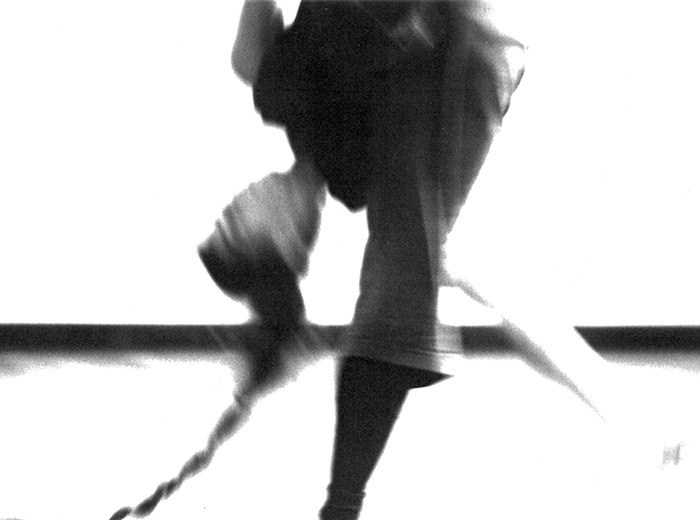 NSS
photo © Roger Kose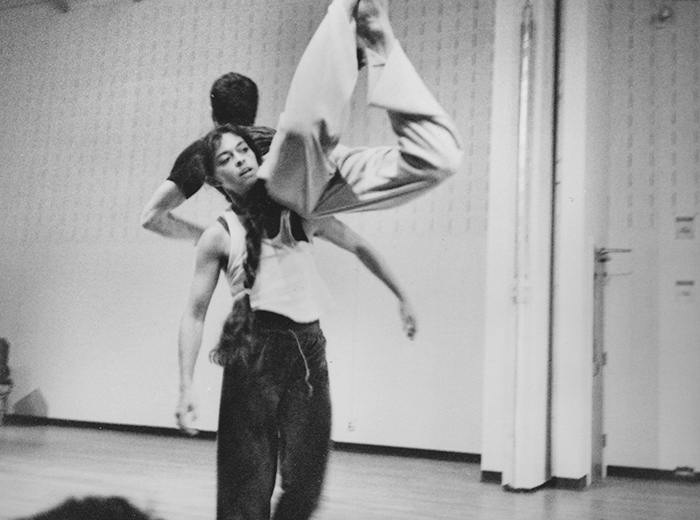 NSS and Steve Paxton
Naropa Institute, Boulder, Colorado, 1984
photo © Bill Arnold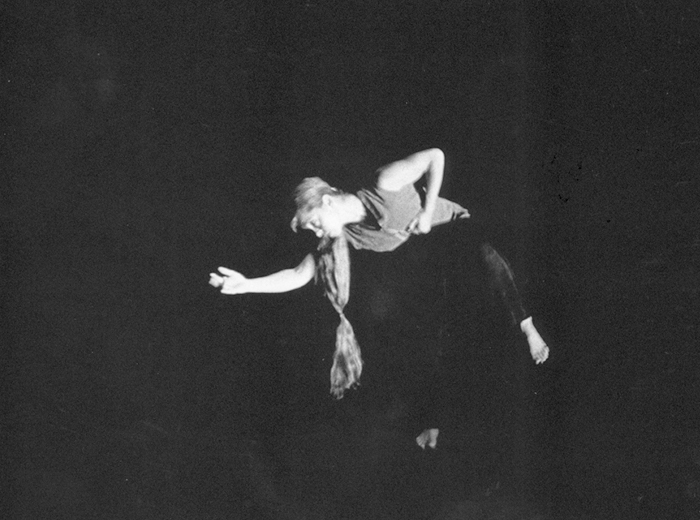 NSS
Seattle Festival of Dance and Improvisation, Seattle, WA, 2000
photo © Carolyn Lee
Biography
Nancy Stark Smith
Nancy Stark Smith first trained as an athlete and gymnast, leading her to study and perform modern and postmodern dance in the early 1970s, greatly influenced by the dance/theater improvisation group the Grand Union and the Judson Dance Theater breakthroughs of the 1960s in NYC. She graduated from Oberlin College with a degree in dance and writing.
In 1972, she danced in the first performances of Contact Improvisation in NYC with Steve Paxton and others and had continued to be central to its development as a dancer, teacher, performer, organizer, and writer/publisher, working extensively over the years with Paxton and others.
NSS, Moscow, 2010
photo © Alfiya Rakhmanova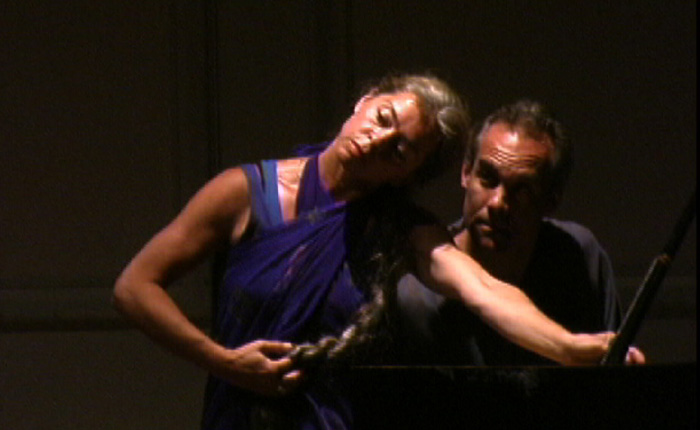 NSS with musician Mike Vargas
video still: Jennifer Kayle
She traveled throughout the world teaching and performing contact and other improvised dance work at festivals, schools, and art centers, working with many favorite dance partners and performance makers including Ray Chung, Karen Nelson, Andrew Harwood, Julyen Hamilton, and musician Mike Vargas.
In 1975, she cofounded Contact Quarterly, a vehicle for moving ideas, an international dance and improvisation journal, which she coedited and produced with Lisa Nelson until 2020. In 2020, CQ ended being a print journal and went to being only online. CQ includes Contact Editions which produces and distributes nonperiodical dance and somatics literature.
Throughout all her activities, she continued to explore the bodymind states that are generated while dancing, the life cycle of form as it manifests in improvisation, and how any of this research can be communicated in performance and in print.
She lived in western Massachusetts, in the northeast of the U.S.A until her death from cancer on May 1, 2020. Tributes to Nancy are on Contact Quarterly's Nancy Stark Smith Harvest Facebook page.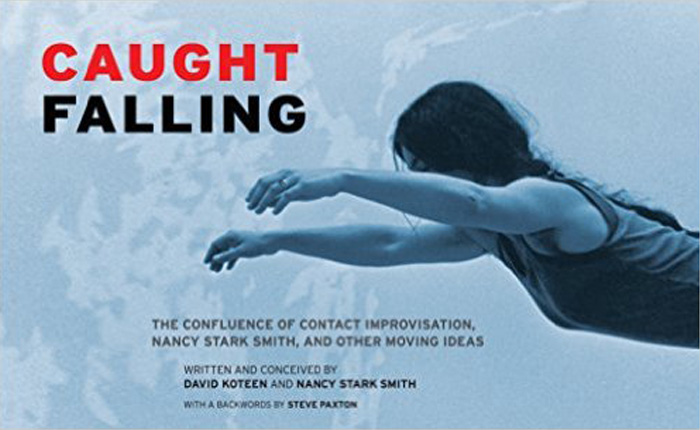 a book by David Koteen and Nancy Stark Smith
with a Backwords by Steve Paxton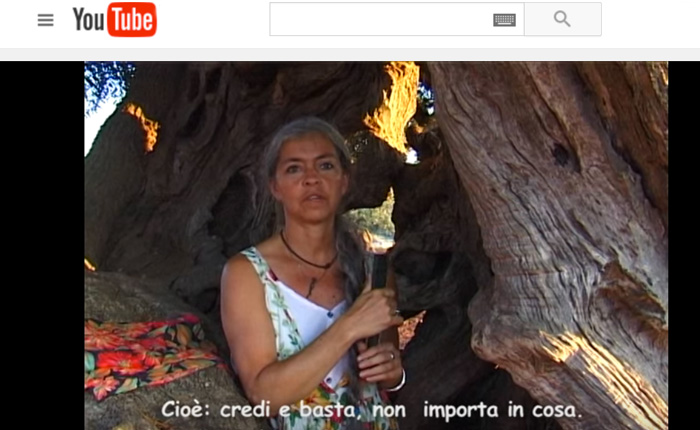 The film, The Poetics of Touch (2007/2013), is a portrait of Nancy Stark Smith and Contact Improvisation, shot at Casina Settarte by Sara Pozzoli and Germana Siciliani.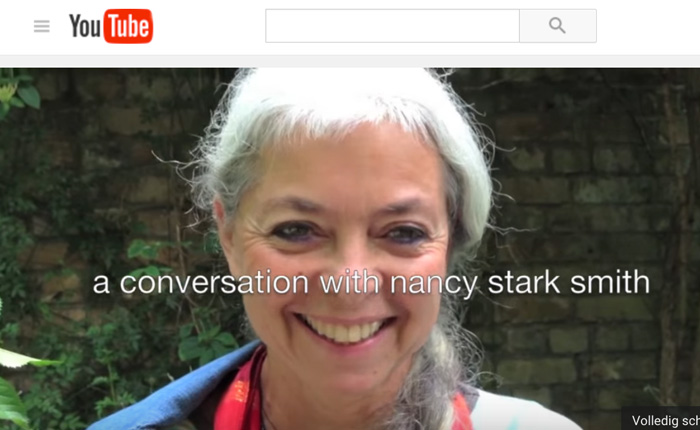 She is also interviewed about the Underscore in the video, An Emergent Underscore (2013), produced by Marlon Barrios Solano.