JANUARY WORKSHOP 2020
January 5–24, 2020
a 3-week training*
with NANCY STARK SMITH
Earthdance retreat center (and environs)
western Massachusetts, USA
Contact Improvisation
Solo Training • Changing States
Composition • Performance
Improvisation Scores • The Underscore
Contemplation
* for dancers with experience in contact improvisation
 (intermediate+ level)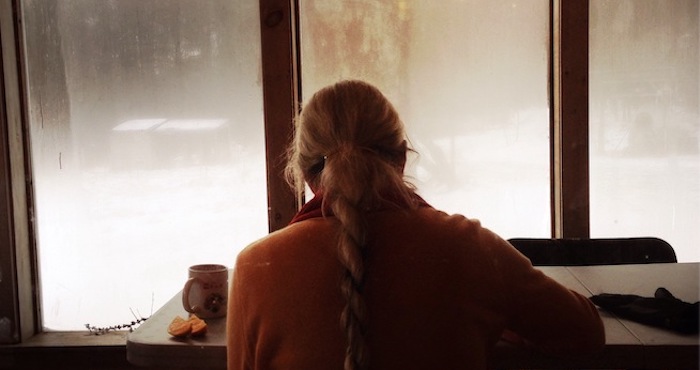 Nancy on sunporch, January Workshop 2016, Earthdance
photo © Zena Bibler
About the January Workshop
The January Workshop 2020 is a 3-week residential workshop specifically designed to develop our practice of contact improvisation (CI) and other related improvised dance work. (Please note that this is not a purely CI workshop.)
Nancy will be teaching full days, except on weekends, with Mike Vargas and other guests.
We will  develop the various centers of practice that Nancy and Mike have been working with:
• Contact Improvisation (skills/techniques/principles, practice, theory/history, feedback, application, discussion, jamming)
• Solo dancing (solo physical training and improvising)
• Changing States (physical and energetic states; states of mind, body, and feeling)
• Composition (noticing, studying, applying)
• Improvisation (various scores and areas of investigation)
• Performance (seeing/being seen, art)
• Underscore
• Contemplative practice
• Listening & developing more conscious relationships to sound and music
• Articulation—physical, conceptual, verbal
• Collaboration and community living
The workshop will also include jamming, observation, discussion, feedback, and labs.
In solo, duet, trio, and group work; in and out of contact; in silence and with live music; we will move toward greater clarity and depth in our dancing and observing.
Please come prepared physically and psychologically for intensive practice (and a bit of fun!).
Who is eligible?
This January Workshop 2020 is open for people with intermediate+ level experience with Contact Improvisation, who are also interested in the non-CI aspects of the workshop.
Other background in dance and improvisation is a plus.
About "intermediate+ level" experience in CI:
Although levels in CI are difficult to assess, your CI practice should comfortably include: fluency with falling safely from any level, rolling, touching and being touched, weight taking and giving, being upside down, dancing with disorientation, following a point of physical contact, working with subtlety (and exertion), and improvising in physical contact. Minimum of 2 years CI experience suggested.
We are looking for movers with a strong interest in all the areas of study listed above, who are ready to contribute positively and collaboratively to community living and study.
Schedule, Language, Location
Schedule
Monday–Friday, 10 am to 5:30/6 pm
There will be some early morning, evening, and weekend activities.
Workshop involvement is full-time, so please don't expect to schedule other things during the workshop. Weekends are mostly unscheduled but needed for recuperation.
All participants must attend the workshop for the full 3 weeks and live at Earthdance (no commuting). This means you must arrive and depart within the established times; there are no exceptions.
Language
The workshop will be conducted in English. Fluency (understanding and speaking) in the English language required. Verbal exchange is an important part of the workshop!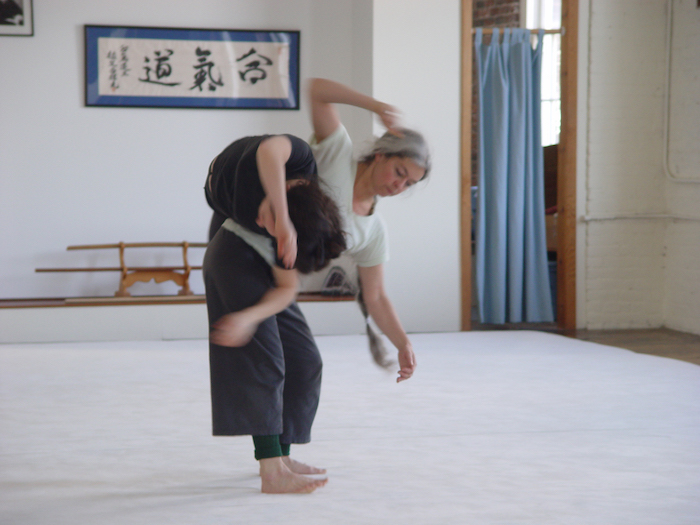 NSS w/ Catherine Lessard, January Workshop
at Aikido of Northampton dojo 2004
photographer unknown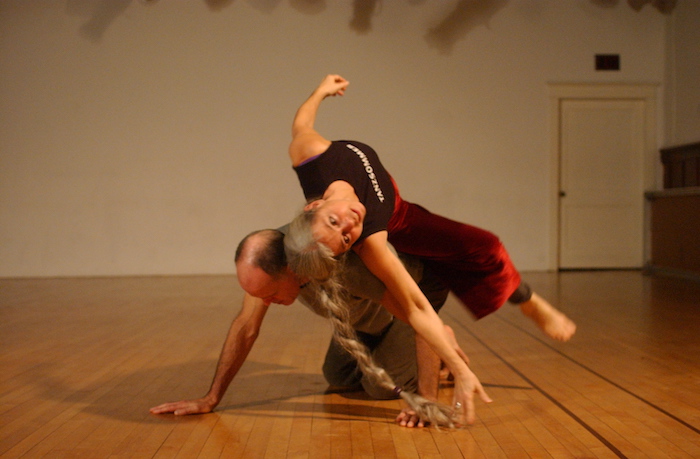 Nancy and Peter Bingham, Vancouver, B.C., 2005
photo © Chris Randle
Location
Earthdance, a beautiful dance retreat center located in Plainfield, Massachusetts, 35 minutes west of Northampton, MA, in the Berkshire Mountains, with two dance barns and a wood-fired sauna. We will also practice at an Aikido dojo in Florence, MA.
Accommodations:
Shared dorm rooms. Lunch and dinner are prepared (during weekdays) with delicious, fresh, hearty vegetarian fare. Breakfast and weekend meals are mostly prepared by participants (with guidance). Cleaning done by participants (with Earthdance staff).

All participants must be residential; no commuting.
Cost
$1,920–1,995 Sliding Scale* if application form and $195 deposit are received by September 8, 2019.
(Fee includes January Workshop tuition, Earthdance room/board)
Add $50 to above fees if application and deposit are received after September 8, 2019
Plan on $100-150 extra costs (rides to and from Earthdance, travel to and from dojo, special dinner, laundry, etc.)
Chores
January Workshop: 2.25 hours/week of housework for the 3 weeks are required.
Workstudy
A limited amount of workstudy is available.  There are 3 workstudy positions ($115 for 8.5 hours of work) done during the workshop at Earthdance. This is in addition to chore hours.
(Unfortunately we do not have any extra workstudy for work done before or after the workshop.)
People who do the $115 workstudy will pay the full amount and be reimbursed for the workstudy at the end of the workshop.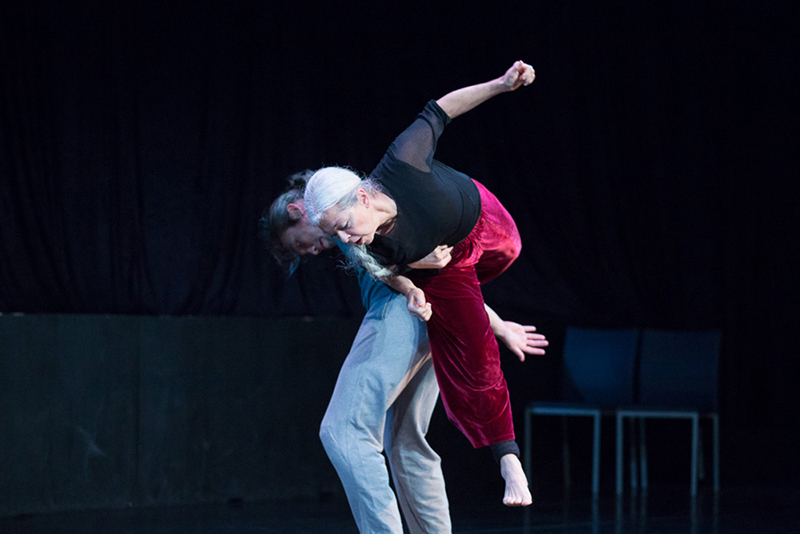 Nancy Stark Smith and Yeong Wen Lee, Taipei, Taiwan, 2013
photo © Ku & Dancers
We are aware of the financial challenge this project represents for some people. We encourage you to apply for external support. If needed, we can send you an invitation letter in order to apply for grants and scholarships (this does not guarantee you will be accepted). You might also consider crowdfunding or sending an email to friends, family, and colleagues requesting support for your continued dance development.
Arrival Sunday, January 5
Arrive to Earthdance: Sunday, January 5, 2:00–5:00 pm
Earthdance, 252 Prospect St, Plainfield, MA 01070 map
First evening includes:
5:00 pm Registration (everyone must do this)
6:00 pm Dinner
8:00 pm Dance Music jam w/ Mike Vargas (optional)
(Nancy begins with the group Monday morning.)
Sunday, Jan. 5 Arrival Deadlines
You must arrive by these times in order to receive Earthdance pick-up from Airport/Bus station:
3:00 pm Sunday: Northampton Bus Station. (We pick you up there.)
2:00 pm Sunday: Bradley Airport (BDL) in Hartford, CT. (We pick you up there.)
8:00 am Sunday (maybe better to arrive Saturday): Logan Airport (BOS) in Boston, MA. (You take Bus to Northampton.)
Saturday, Jan. 4: LaGuardia Airport (LGA), JFK Airport (JFK), and Newark Airport (EWR) in New York, NY area. You take Bus to Northampton – arrive by 3:00 pm, Sunday, to get a ride to Earthdance. In order to do this, it is best to arrive in NYC on Saturday and spend the night there. We may be able to find you a place to stay.
(Please factor in that your plane may be late.)
If you are driving, you should arrive no later than 4:00 pm Sunday. Earlier is better.
You can arrive 1 day early (Jan. 4), for $50/night, if you make a request. We recommend that you make this request before you book your airline ticket.
See Transportation below.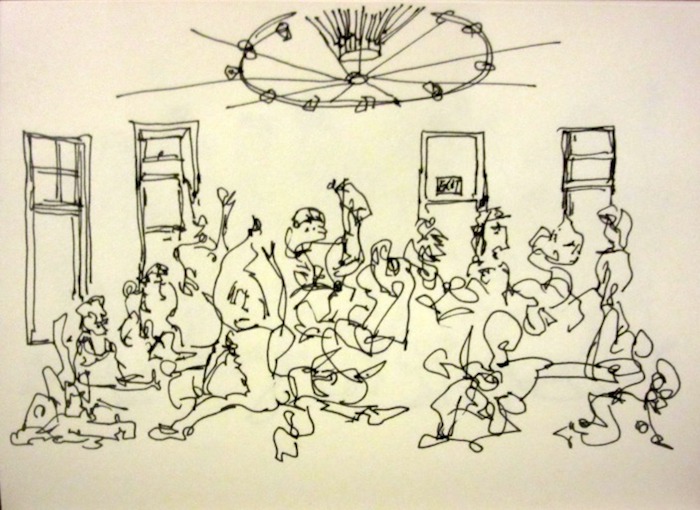 January Workshop 2016
drawing © yuenjie MARU
Departure Friday, January 24
From Earthdance, 252 Prospect St, Plainfield, MA 01070 map
Jan. 24 Departure Deadlines
Please do not plan to leave before 4:00 pm, Friday, January 24.
No rides will be provided before 4:30 pm (these will be arranged a few days before departure.)
Do not make flight departures from Bradley Airport (BDL) in Hartford, CT earlier than:
9:00 pm (International)/8:00 pm (US) Friday, January 24.
It may be best if you leave on Jan. 25.
You can stay 1-2 nights longer (Jan. 24 and 25), for $50/night, if you make a request. (Please leave by 4:00 pm the next day.) We recommend that you make this request before you book your airline ticket.
See Transportation below.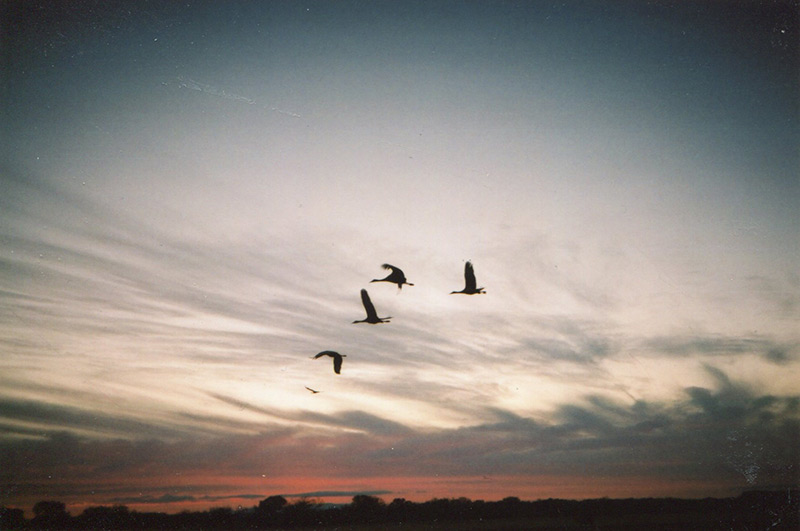 Sandhill cranes at dawn, Bosque del Apache, New Mexico, 2014
photo © Nancy Stark Smith
Departure Transportation:

Friday, January 24
For Departure Jan. 25 & 26, contact Patrick.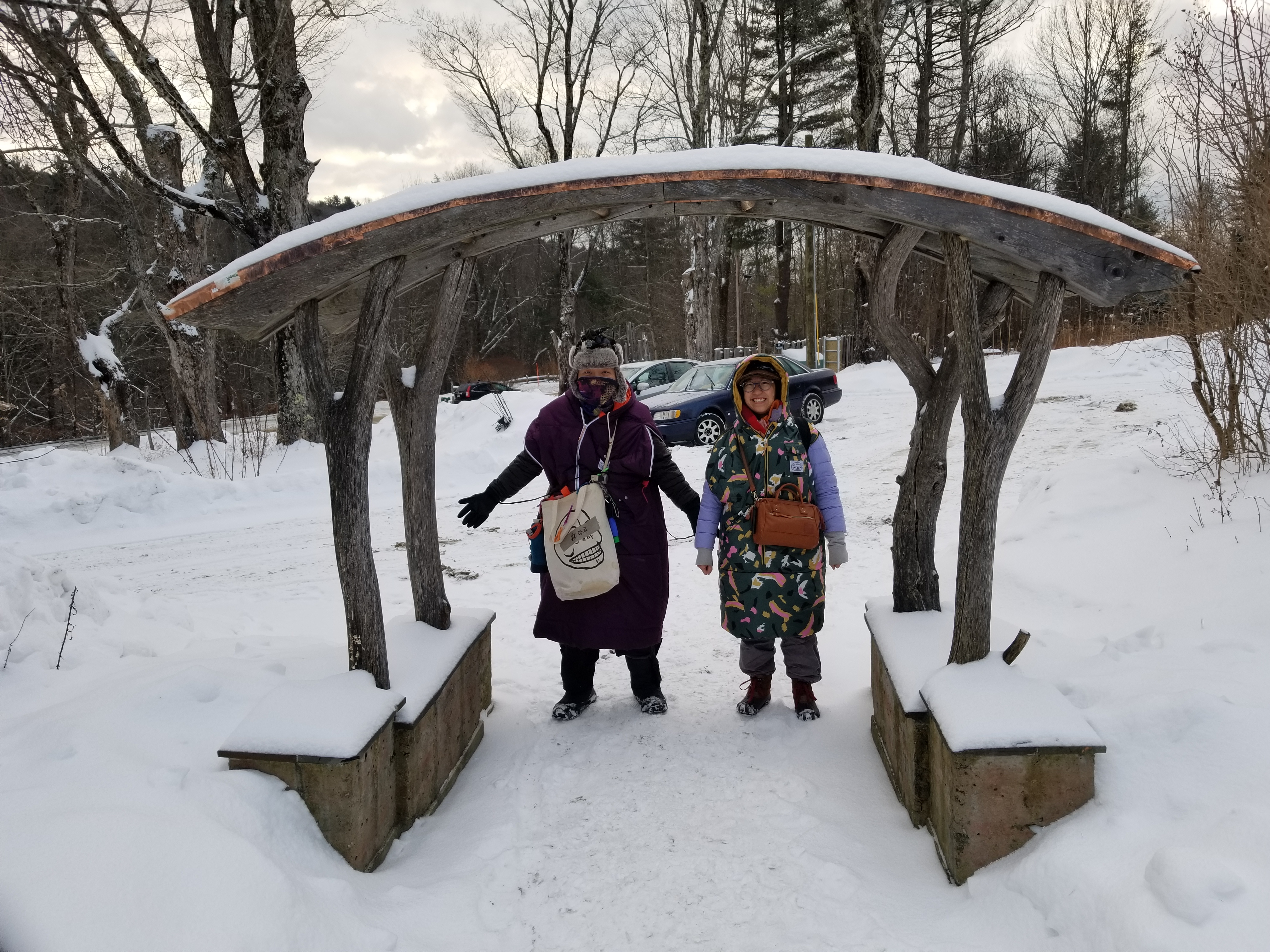 Maru and Mimi in Full Winter Gear, January Workshop 2018
Earthdance, Plainfield, MA
photo © Nancy Stark Smith
Winter in New England is beautiful! It can get very cold, icy, and snowy.
Average temps:  Low 17°F (-8°C); High 33°F (0°C).
If you are coming from far away (especially those who don't usually have cold winters), consider coming a few days early to acclimate to the time zone and weather.
Come prepared:
warm coat
sweaters
long sleeve shirts

house slippers!

hats
gloves
scarf/neck warmer
boots
Think of dressing in layers, both for inside and outside.
We encourage you to re-read the full text of the JW 2020 program to make sure this is the right workshop for you. Then fill out the online application form: outlining your background and skill level in Contact Improvisation, dance, and improvisation; if/when/where you've worked with Nancy; your reasons for wanting to attend; and your 2 references.
Submit the application with your $195 deposit, online or via postal mail.
All applications must be approved by Nancy.
Limited space.
Early Registration & Discount Deadline:
September 8, 2019
Generally by this date, the workshop has more applications than places, so please apply as early as possible (summer is best) for most favorable consideration.
Applications must be approved before final confirmation will be sent. An email with more detailed info will be sent on acceptance.
Deposit Payment of $195
(required with application)

Choose from 4 payment options:
(Deposit is non-refundable if you are accepted. If your application is not accepted or if you do not get in from the wait list, your deposit will be refunded minus a $50-75 service fee, depending on the amount of time spent with your application.)
1. Send Check
We accept a regular check, bank check, and money order in US funds drawn on US bank. Deposit: $195
Check payable to:
Contact Collaborations (Put in memo: January Workshop)
Send to:
January Workshop
c/o Contact Collaborations
PO Box 603
Northampton, MA 01061
USA
2. Bank of America transfer (no fee)
3. TransferWise (for International only)
TransferWise only works with certain currencies and when transferring from a bank account. Check here for your currency or try button below to determine if your currency is accepted.
Send $195 deposit (in USD) through TransferWise. (You have to change the amount to $195 on the TransferWise webpage). Send payments to januaryworkshop@nancystarksmith.com

(Certain countries have laws that require more info to use TransferWise. If they ask for this info, please email us and we will send it to you.)
4. PayPal (only way to pay with credit card)

Fee for deposit payment using PayPal is $8 (total: $203)
Bewaren
Bewaren
Bewaren
Bewaren
Bewaren
Remaining Balance Payment
by December 1, 2019
TO MAKE REMAINING BALANCE PAYMENT:
** Please email Patrick which level of sliding scale you are paying and which payment method you want to use, and he will email you an individual request for payment. **
Payment is non-refundable.
For USA (paying with bank account): Pay with check, Bank of America transfer (using mobile # or email) (no fees).
For Europe, Australia, and other countries (paying with bank account):  Use TransferWise (lowest fee).
If international and cannot use TransferWise:
Use PayPal or Wire Transfer (add fee).
If paying with Credit Card – US or International:
You must use Paypal (add fee).
Please email Patrick.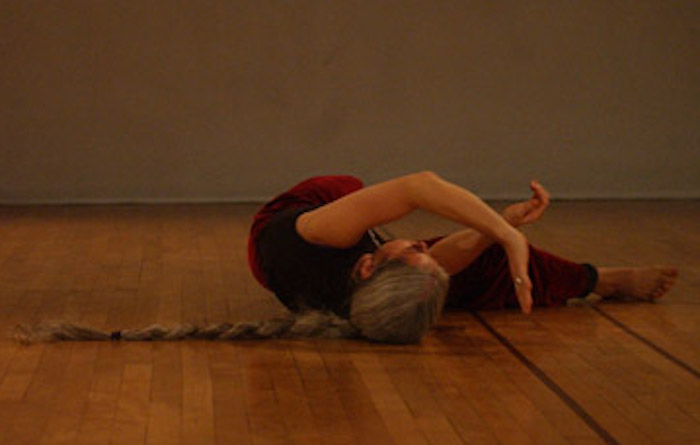 NSS solo roll, Vancouver, B.C., 2005
photo © Chris Randle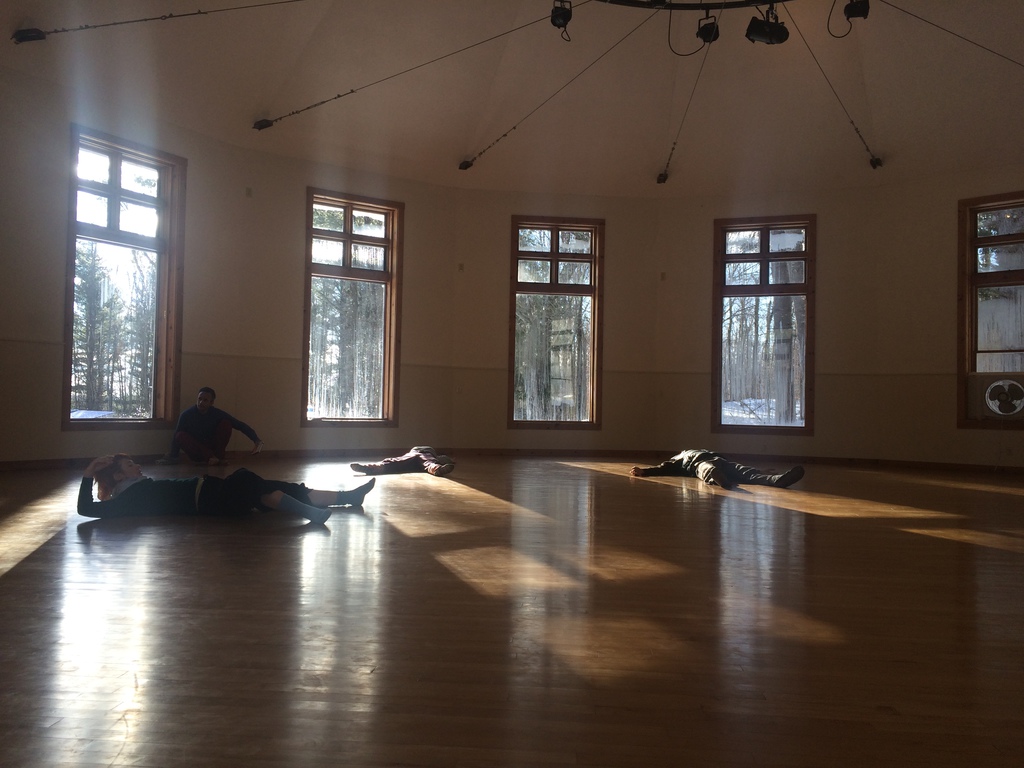 Umbrella Studio, January Workshop 2015.
photo by Rainey White